Digital Social Innovation Lab 
The Collective Impact-Driven Incubator
Shaping digital business models for social purposes
– Exclusively for students of the University of Mannheim –
ABOUT
The Digital Social Innovation Lab (#DSI Lab) focuses on opportunities of digitization for the common good. The DSI Lab Incubator is a Program of the Chair of Corporate Social Responsibility at the University of Mannheim and Social Entrepreneurship BW with the support of SAP. The program is the first project-oriented teaching format in the EU, which enables students to found their own social Start-Ups with a focus on digital innovation. Embedded in the academic curriculum of the Faculty of Business Administration of the University of Mannheim, the program enables students to gain extensive knowledge in the field of social innovation and entrepreneurship with the help of practitioners and experienced social entrepreneurs.
The incubator is designed to provide an inspiring environment empowering students to tap on digital technologies to shape projects that drive social impact while creating sustainable revenues. The lab is a hands-on and strongly practice-oriented course. With the input from industry experts and experienced practitioners, the students will get insights and valuable support along the development of their projects.
During the #DSILab, students will learn how to create and scale a business models for digital social innovation.
Become a Digital-Change-Maker.
The first batch of students who went through the newly created DSILab Incubator in the Summer-Term 2019 devised inspiring digital projects within the realms of democratic discourse, sustainable food deliveries, local mobility solutions, effective CSR/ donation systems, services for disenfranchised individuals and people in mental distress. Please find more information about the projects below.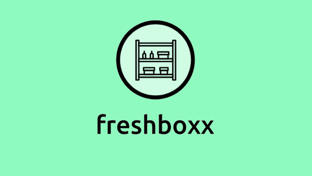 freshboxx is an online platform that directly connects consumers with local farmers. Via an app consumers can easily order boxes of fruits and veggies from regional farmers and pick them up at central pick-up stations such as company sites. The freshboxx app matches consumers to the closest farmers and fit consumers' preferences of fruits and veggies best. Fresboxx aims to encourage the consumption of regional and seasonal food by making it as convenient and transparent as possible. At the same time, they ensure fair prices for local farmers – way above retail and wholesail margins.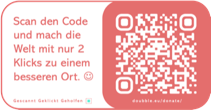 Doubble makes donating easy, transparent and spontaneous! QR codes on consumer goods lead users directly to the Doubble platform. Here, individuals can donate the equivalent value of what they've bought, or they can decide to donate more or less than the amount. Doubble maps customers to local projects where they see and connect to an immediate benefit. This way Doubble integrates donating into everyday activities.
The first local project Doubble supports with its barcode system is called ,,Aufwind Mannheim". Here they make it possible for socially deprived children to take part in otherwise costly activities.
RUUF is an app that is specifically tailored to the needs of the homeless. Today, every third homeless person has a smartphone with internet access, but there is no app that simplifies their everyday life. RUFF created an app that provides information about facilities such as medical care, accommodation, food distribution and social services, as well as a direct route to each location. In addition, social workers will be able to enter routes for newly homeless people, which contact points they have to visit in order to get a place in a homeless shelter, for example.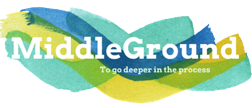 MiddleGround is a social change platform bridging the needs of small non-profits from the Rhine-Neckar region with talented students looking to gain confidence and experience in their skills. MiddleGround is here to grow and nurture a trusted network for the non-profits through project counseling through MiddleGround's expertise and convenient access to students to a impactful and rewarding opportunities. MiddleGround was created by four international students from the University of Mannheim, looking to spread the impact they know students can have in this ever changing world in positive social ways.

Mability is a service uniting different (public/private) transportation services in the RNV region. Subscribers will be able to use the VRN network plus Nextbike (incl. in monthly fee of approx. 50€) and reduced taxis/carsharing fees.  The aim is to reduce the number of individual motorized traffic participants in order to increase the life quality in urban areas (air, space, noise etc).  The service is planned to be easily accessible using only one app, in which one can plan trips throughout the whole region.  The team plans the support of other green initiatives and/or air improving projects.

DebateNow is he answer to a society that forgot how to discuss respectfully and outcome-oriented. DebateNow wants to create a two-sided online platform, where organisations (companies, NGOs, local  authorities and political parties) can discuss their issues and pose real-life challenges to university students. The discussion will be facilitated through a video-conference on a secure platform. The organisations will post topics to which the students can sign up on. This platform will be mutually beneficial; for organisations, by exchanging ideas and getting new perspectives, and for students, by having a place to share their view points.

Almost everyone is aware of the importance of physical health and most exercise on a regular basis. However, only very few think about training mental health. HyFren wants to tackle the issue of stigma inherent in mental illness and develop an application that helps people suffering from anxiety or mental distress. With the help of a platform they are able to communicate with volunteers about their issues and keep track of their daily mental workouts. This way people free their minds and direct their mental capacities into the right direction. To avoid stigmatization people using the app stay completely anonymous.
Develop your digital business. For a purpose-driven economy.
1. Kick-Off: Ideation

16.09.
University of Mannheim
2. Kick-off: Team Mentoring
17.09.
University of Mannheim
3. Business Modelling
30.09.
University of Mannheim
4. Visioning & Storytelling
01.10.2019
University of Mannheim
5. Impact Orientation & Impact Analysis
14.10.2019
University of Mannheim
7. Crowdfunding & Pitch Training
19.11.2019
University of Mannheim
8. Final Pitch Event
06.12.2019
University of Mannheim